Lu-177 Targeted molecular radiotherapy
Lutetium-177 (Lu-177) is being widely used as a promising radionuclide for targeted therapy and is emerging as a game-changing theranostic isotope for the treatment of neuroendocrine tumors, metastatic castration-resistant prostate cancer (mCRPC) along with its development for new carrier molecules that can provide selective targeting for tumor sites.
Numerous clinical trials have demonstrated that Lu 177 treatments are effective for improving the quality of life and progression-free survival in patients with these indications.   
Isotopia Ltd is the only company that supplies LU-177 both no-carrier-added (NCA) and carrier-added (CA).
We provide:
Global production and supply by demand of Lu-177 for any quantity required.
A stable, reliable, and always on time supply, along with guidance and support whenever needed.
Production of Lu 177 that fully complies with cGMP regulations (and conforms to the European Pharmacopeia's monograph).
Furthering our global presence to meet the increasing demand
Recognizing the growing demand for Lu-177, we have established a global production infrastructure, while maintaining the personal service you'd expect from of a local partner.
We supply Lu-177 from both Israel and Canada. A European production facility is vigorously under construction, to be followed by the establishment of an Asian facility.
As we continue to provide Lu-177 to worldwide clients, we remain committed to fulfilling the promise of nuclear medicine and personalized radiotherapy, for the benefit and hope of thousands of cancer patients.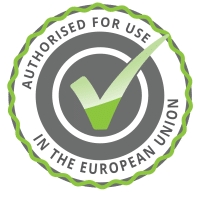 I want more details please